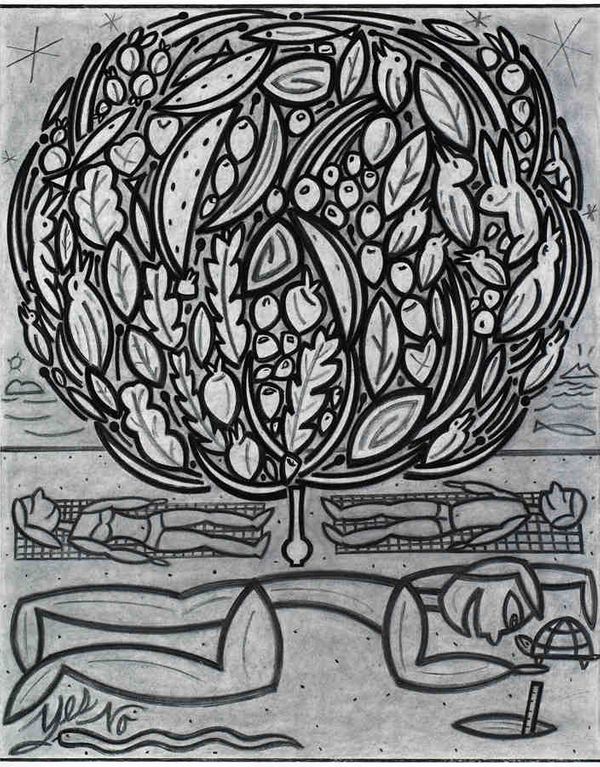 PORTFOLIO DESCRIPTIONS
WONDER (50" range) - Humankind's ongoing continuum of curiosity is at the core of these narratives. Drawn pictures with titles such as Wonder, Quest and Search describe the types of universal pursuits that seem central to all people.
FLOURISH (45" range) - Similar to celebrative centerpieces, these images announce their singularity with a stately presence. Each heroic image proudly displays itself - in celebration of itself. At times a subtext of minimal characters also appears, providing subtle identifiers.
DETAIL (close-ups) – Viewing these images at close range is critical in order to experience the gritty handmade rubbed surfaces, charcoal line densities, and imbued presences. These details highlight the miniscule specific decisions that contribute to the overall work of art.
ENSEMBLES (large walls) – Minor but multiple variations based on simple shapes assemble together to form large collections. Each small drawing shares wall space with its numerous, almost identical partners; thus the individual becomes part of the larger population.
ORIGINS (50" - 70" range) – Diagrammatic images interpret our life sources and history. Titles such as Beginnings, Lesson and Beast describe aspects of humanity and time.
HARVEST (40" Range) – Fruits, lively plants, water, air and light are brought together in celebration of our bountiful planet.